Tuscarawas and the surrounding counties have a broad manufacturing base that continues to grow. However, local industry cites a need for trained technical workers to address the workforce needs of Advanced Manufacturing.
A diverse group of multi-county partners have come together to address this Advanced Manufacturing training need. They include:
Kent State University at Tuscarawas (Engineering Division and Business and Community Services)
Buckeye Career Center
Tuscarawas County Chamber of Commerce
Harrison County Community Economic Development
Carroll County Economic Development
Ohio Means Jobs of Stark and Tuscarawas Counties
Educational Service Center of East Central Ohio
To keep up with technological advances as well as the competitiveness of our region to recruit and retain manufacturing companies, there is a critical need for Advanced Manufacturing Training Programs in technical areas such as Robotics, Computer Numerical Controlled (CNC) Machining and Programmable Logic Controllers (PLC's), to name just a few.
It is the intention of the Tuscarawas Valley Manufacturing Partnership partners to apply for grant funds currently available from the Governor's Office of Appalachia, and administered through Ohio Mid-Eastern Government's Association. Funds from the grant will be used for equipment such as Robot Trainers, CNC Trainers, Electrical/Mechanical (Mechatronics) Trainers, Automated Welding and other Industrial Maintenance Training simulators to enhance existing programs and facilities at Kent State University at Tuscarawas and the Buckeye Career Center.
Proposed four-tiered program
We are proposing a four-tiered Career Pathway Program to be implemented in two stages: Tiers 1 and 2 implemented 2018-20 and Tiers 3 and 4 implemented 2020-22.
Tier 1 is the Non-Credit Industrial Maintenance Fundamentals Program offered via Buckeye Career Center Adult Education and Kent State University at Tuscarawas Business and Community Services.
Tier 2 is the 18 Credit Certificate Program shared by Buckeye Career Center and Kent State University at Tuscarawas Engineering Technology Program.
Tier 3 is an Associate of Applied Science Degree offered through Kent State University at Tuscarawas in Mechanical Engineering Technology (General or Mechatronics concentrations) and Electrical/Electronic Engineering Technology.
Tier 4 is a Bachelor of Science in Engineering Technology Degree offered through Kent State University at Tuscarawas with concentrations in Mechanical/Systems or Electrical/Electronics Engineering Technology.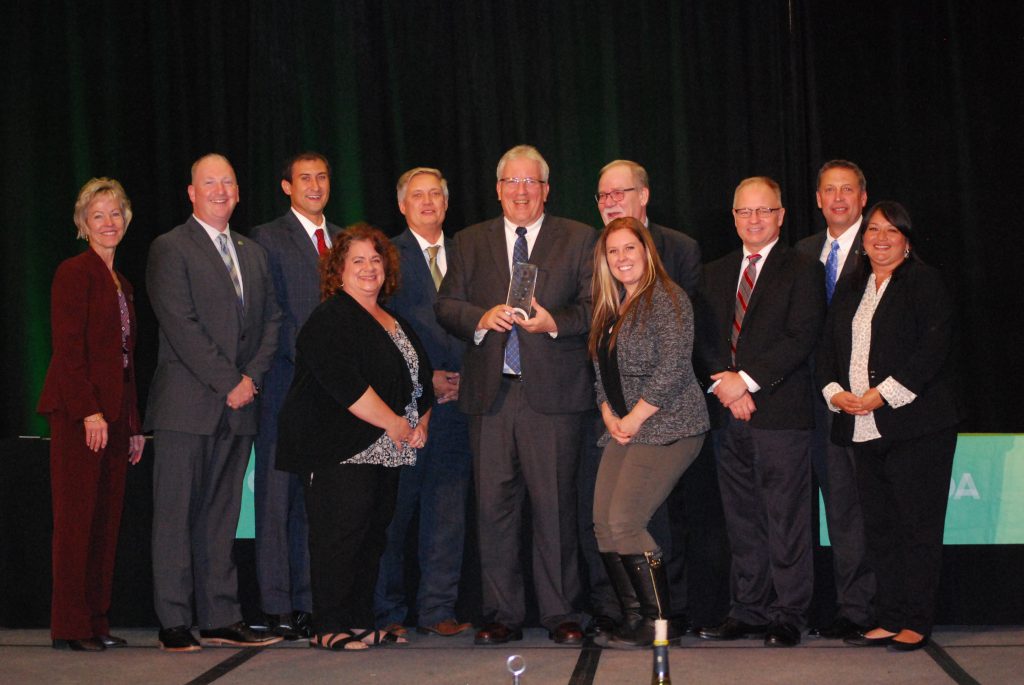 This project was the recipient of the 2018 "Excellence in Workforce Development" award from the Ohio Economic Development Association.
For more information on this project, contact Tuscarawas County Chamber of Commerce President/CEO Scott Robinson at 330-343-4474.